This post is a BLOG HOP, and a peek at some of the goodies I picked up at Goodwill, and a sneak peak into a Fall craft I am going to work on for my home.
UP FIRST!
showing some bloggy love to other bloggy peeps!!! Who's gonna fill my #30 spot? huh? huh? who?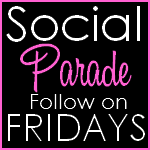 Next up!
GOODWILL GOODIES!!!!
don'tchya just LURVE Goodwill!
This was $2....I'm gonna spray paint it and use it for holding hubby's misc. items on his end table.
Found the Flat Belly Diet book for $3 AFTER downloading it on my Kindle for iPad....err...oh well, I wanted a hard back version anyway b/c the recipes are awesome and I wanted to be able to bookmark my favorite pages too. The middle book is from The American Library Association and it's title is "The Best of the Best for Children", it suggests all of the greatest books for children to read as well as recommendations for magazines, videos, audio, software, toys, and travel tips. Pretty interesting, huh?
I figure this will not only be handy for me as a Mom but also as a teacher. I love to read so for me this was an absolute MUST HAVE! The book on the right is titled "I read about Gods Love". Initially I was going to re-purpose this book for an idea I had but I opened it up and even though the book is old (which I love), it has really good content in it. I desperately want G-man to be a man of God and I'm doing what I can to teach him how. It was one whole dollah! yay!
TWO more books
A Caldecott Winner on the Left
Sidenote: I want to own every Caldecott Winner book, I'm a bookwork, can't help it!
The book on the right is a Journal
MOM TELL ME ONE MORE STORY
it gives prompts for journaling particular things about being a woman, a Mom, a Wife, and other things. Its really sweet and I couldn't help but think that one day Grant will want to know me as a person, and not just his Mommy. It has never been written in and it cost me $1!
A really cute Fall craft I am going to use in my house SOON!!! I will post a pic when I'm done!
Hope Ya'll have a Great & Blessed Weekend!
its B-E-A-utiful here in TN!!!