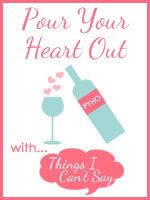 well
theres
a first time for everything.....
the heaviest 'thing' weighing on
me
is my employment status.....for you first time readers of my blog, I graduated college last year with a degree in Education. To no avail, I didn't find a job last fall so I figured God had other plans for me. After all, it was G's first year in school and
half
of my heart was committed to being a
SAHM
and being available for all the fun stuff that happens in
Kindergarten
. So here we are again, school starts soon in these parts. I live in the Metro Nashville area but the county I really want to teach in is just a stone's throw away from where I live. Anyway, to get to the point, I think I have done all I can do besides stake out each school at night waiting to pester the Principal or Secretary and interrogate them for an interview! Its been very frustrating to say the least....
I was called for an interview for a Title I Educational Assistant at a school that is
apprx
. 22 miles away from my house. I'm actually overly qualified for this position which I hope works in my best interest.
The one thing that I have done is hold on to my faith and that Christ is the solid rock I stand on. Some days its easy to be faithful & trusting in God's will for my life, other days its a true challenge. I don't know about tomorrow but I know who holds my hand......
I will keep you posted on the outcome.....for sure I will be scream-blogging about it!
~
luvyameanit
~